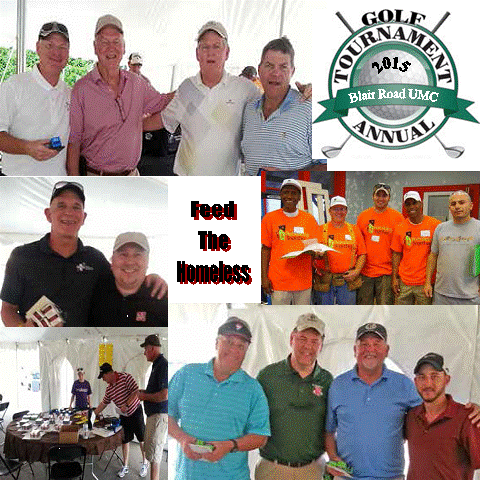 Young at Heart is for adults 50 and over.
We meet once a month in September
through May. Our programs include
fellowship, informative/educational
topics, and spiritual growth activities.
Some of our programs are held on
campus & usually include a program
followed by lunch. Attendees are asked
to sign up the week prior to the event so
that we can accurately plan for transportation and meals. We encourage our members
to bring friends. We are always open
to our community. Our calendar of
events will be posted in August for
September-December. For more
information, please contact
Lynn Smith at 704-545-6785.
Adult
10:00-11:00am
Building Families of Faith (BFF) – This group seeks to address the challenges and experience the rewards of family life together - using God's word as the ultimate guidepost for building and sustaining a faith-centered family. We meet in the Christian Education Building
(CEB) Room 305.
Edwina's This 'n' That – We are a multi-aged group of married, divorced, and single individuals who are striving for a more personal daily relationship with God. Our class is building this relationship through a weekly BIBLE lesson, on-going Christian fellowship and evangelistic witness and service to each other and the community. We thank GOD for, and love, our time together. Welcome to all. We meet in the Fellowship Room (beside the Family Life Center)..
Genesis – The Genesis class is based on open discussion of Bible-based lessons. We study various topics and have had a variety of guest speakers. We strive for a welcoming atmosphere. The class has several social activities per year. We are also mission-oriented and commit to church-sponsored, as well as special missions each year. Various class members teach the class. Meets in (CEB) Room 317.
Good News – The Good News class is an eclectic group with various backgrounds and experiences that embrace different points of view. Contemporary Christian material is used to spawn lively conversation. Various class members teach the class. Meets in (CEB) Room 309.
Hannon – The Hannon Class is a mature group of members that enjoy studying the Bible. We use the INTERNATIONAL LESSON SERIES OF ADULT BIBLE STUDIES and have a class social each month. Walter Dukes is the teacher. Meets in the Heritage Building, Rm. 114 (near the Sanctuary).
In His Time – The In His Time class is diverse in age and background, but we share a desire to grow in our Christian faith through study of the Bible, use of contemporary material, and lively discussion. Meets in (CEB) Room 306.
The M.I.S.F.I.T.S. – The Methodists In Search of Fellowship, Inspiration, Teaching and Service (M.I.S.F.I.T.S.) class is for any age adult interested in growing in their faith. The group meets at 10 am in the Christian Education Building (CEB) in Room 313.
New Beginnings - The New Beginnings class enjoys open discussion of a variety of contemporary topics and how they relate to our Christian faith. Discussions are grounded in Biblical truths and use of materials written by Biblical scholars. We enjoy fun and fellowship! Various class members teach the class. Meets in (CEB) Room 300.
Pairs & Spares – The Pairs & Spares class is a group of singles and couples who do a methodical study of the Bible and contemporary issues. We welcome all newcomers! Meets in (CEB) Room 303.
For more information, call or email Lynn Smith, Director of Adult Education at 704-545-6785 x 102.
Weekday Small Groups
We have adult small groups that meet during the weekday evenings. One group meets on Thursdays and others that meets according to the schedule of the members. Groups can meet in member's homes, at coffee shops, restaurants, or at the church. Groups choose their studies according to their member's needs and interests. We encourage the formation of new groups as well. Each group enjoys the spiritual enrichment, support, and fellowship the group members offer to one another. For more information about joining a group or beginning a new group, contact Lynn Smith, Director of Adult Ministries by email or by calling the church office at: 704-545-6785 x102.
United Methodist Men (UMM)
Membership - All the men who are members of Blair Road United Methodist Church are automatically members of the United Methodist Men (UMM).
If you are not a member of our church, you are more than welcome to attend our meetings.
Mission of the UMM – The mission of the General Commission of United Methodist Men is to assist all men to know Jesus Christ, to serve Him, to grow spiritually and seek daily
to do his will.
General Meetings – Meetings and a program are held on the second Wednesday following Fuel Up, Septembers to April. The meetings are usually held in the Fellowship Room at 6:30pm. Occasionally, meetings are held as Prayer Breakfasts on the second Saturday of the month during the summer months; please check Church Calendar for all Meeting Dates, times, location and program content.
Executive Meetings – New business is brought to the monthly Executive Meetings held on the first Monday of the month. The Executive Committee then makes a recommendation to the general membership and a vote is taken at the next general meeting.
United Methodist Women (UMW)
The Blair Road United Methodist Women is made up of two circles:
1-The Mary Helen/Friendship Circle meets the first Tuesday of each month at 10:00 AM at the church. (does not meet during June, July, August)
2-The Jenny Summerour Circle meets the second Monday of each month at 7:00 PM at the church. (does not meet during June, july, August)
All ladies of the church or visitors are welcome to attend either circle - whichever suits your time best! We also have a General Meeting in December where both circles meet together for a salad supper, entertainment and fellowship.
The UMW sponsors 3 fundraising events during the year...
*White Elephant Sale is in February. Everyone can participate by bringing in a wrapped "white elephant" gift to auction off and everyone is surprised at what is inside!
*Attic Sale is in April. Items are donated by church members or groups for this sale. What a variety! Spaces are also avialable for individuals to sell their own items.
*Blair Road Marketplace is in November. Local vendors are solicited (usually 40) and each vendor rents a space in the Family Life Center. We also have a bake sale selling cakes, pies, cookies, etc.,during this event.
All proceeds from the above fundraisers go to our UMW District and local missions (Scouts, local schools, special funds for disaster aid, & organizations helping women & children.)
If you have any questons about the UMW, please feel free to contact Sally Walker at 704-535-3221 or Swalker3221@gmail.com. You may also call the church office at 704-545-6785.